OUR PRIORITY AT THE FAYEZ LAW GROUP IS TO BE THERE THROUGH THE ENTIRE PROCESS OF YOUR DIVORCE
Our goal is to educate and advise you so that you make the best decisions for you and your family. There is so much that goes into the divorce process such as: conservatorship, child support, medical support, division of community property, and division of community debt.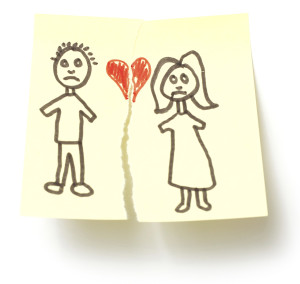 A divorce can be finalized by mutual agreement of the parties, through mediation, or after trial. Filing a divorce is a very difficult decision. For many, a divorce comes with fear, resentment, and sadness. In fact, a lot of these emotions can affect your judgment during a divorce. In addition to the emotional side of a divorce, there are a lot of financial consequences that may arise. This is exactly why you need to contact Attorney Hatamleh and schedule a consultation. He will protect you and guide you during the entire divorce process.
UNCONTESTED DIVORCE VS CONTESTED DIVORCE
An uncontested divorce requires that both parties be 100% in agreement with everything related to the Divorce Decree. This includes: the reason for the divorce, conservatorship, child support, medical support, possession and access, and distribution of property and debt. Should the parties disagree on one or more of these issues; the divorce will become a "contested divorce." An uncontested divorce is the cheapest and fastest way to obtain a divorce.
STAGES OF A CONTESTED DIVORCE:
Filing Petition for Divorce
In order to obtain jurisdiction to file a Petition for Divorce you must have lived in Texas for a minimum of six (6) months and ninety (90) days in the County where the divorced will be filed. It does not matter where the marriage occurred. A Petition for Divorce is potentially five lawsuits in one:
(1) a suit for the dissolution of the marriage,
(2) a suit to divide the property of the marriage,
(3) a suit for spousal maintenance,
(4) a suit affecting the parent-child relationship, and
(5) a suit for any inter spousal or third-party tort or contract actions.
The Petition for Divorce includes important information regarding the marriage, community property, separate property, child "custody", child support, child medical support, and spousal support. The Petition does not need to include specific evidentiary facts; however, one must plead grounds substantially in the language of the statute. Texas law requires that a petition for divorce remain on file for a minimum of sixty (60) days prior to finalizing the divorce.
Temporary Restraining Order
Tab Hearing for Temporary Orders
Discovery
Mediation
Trial